οινογνωσία | fun wine in Ancient Greece
wine | music | culture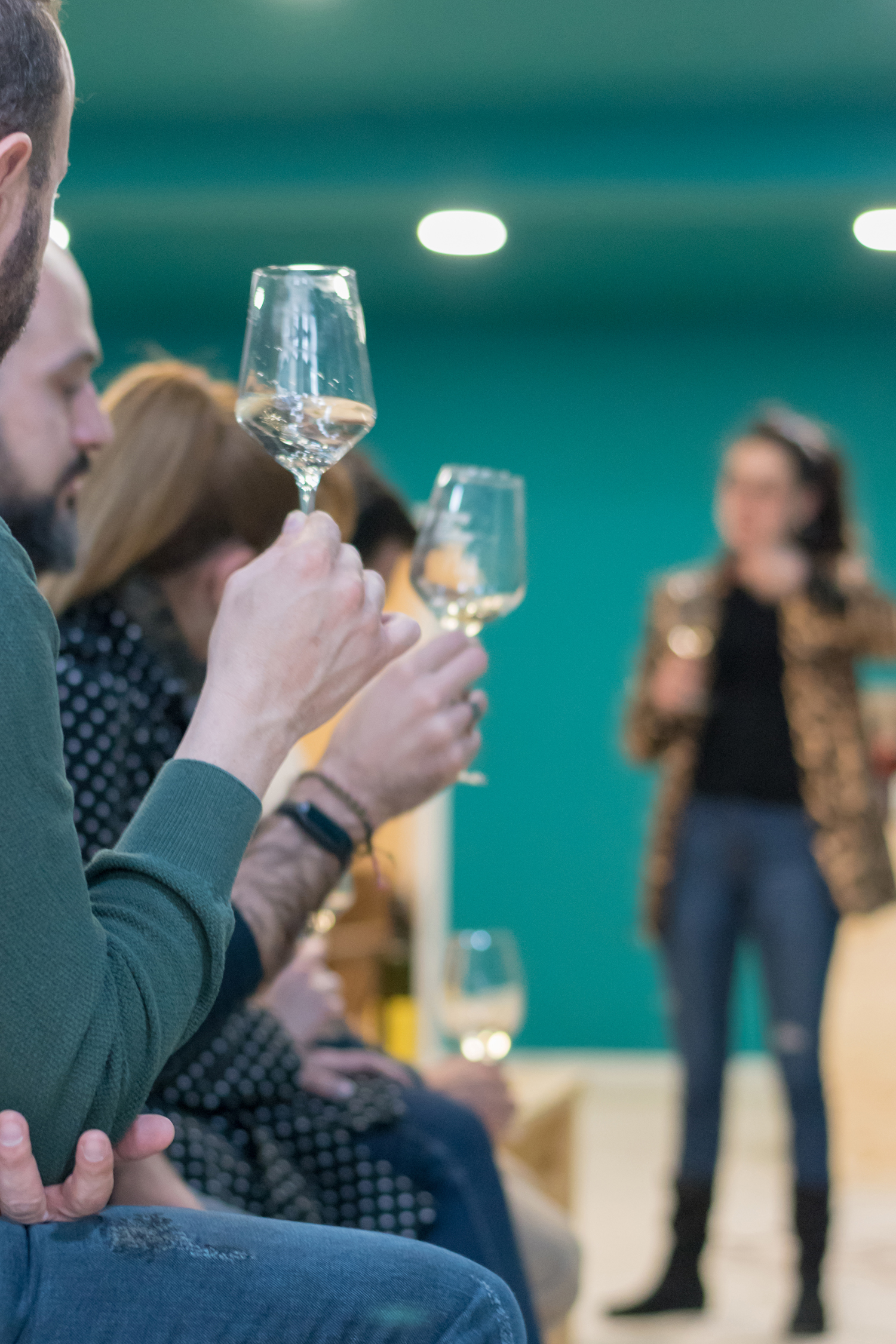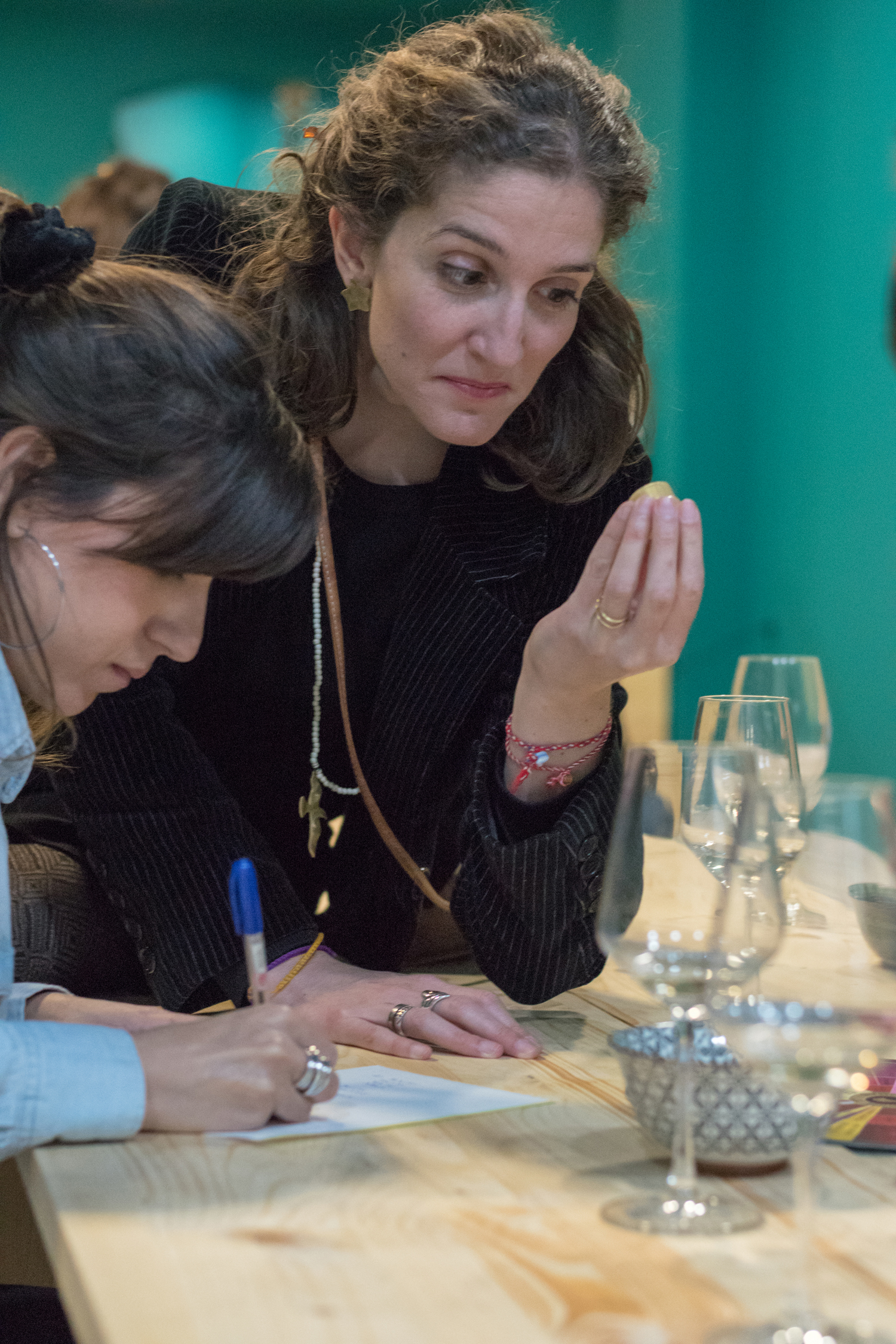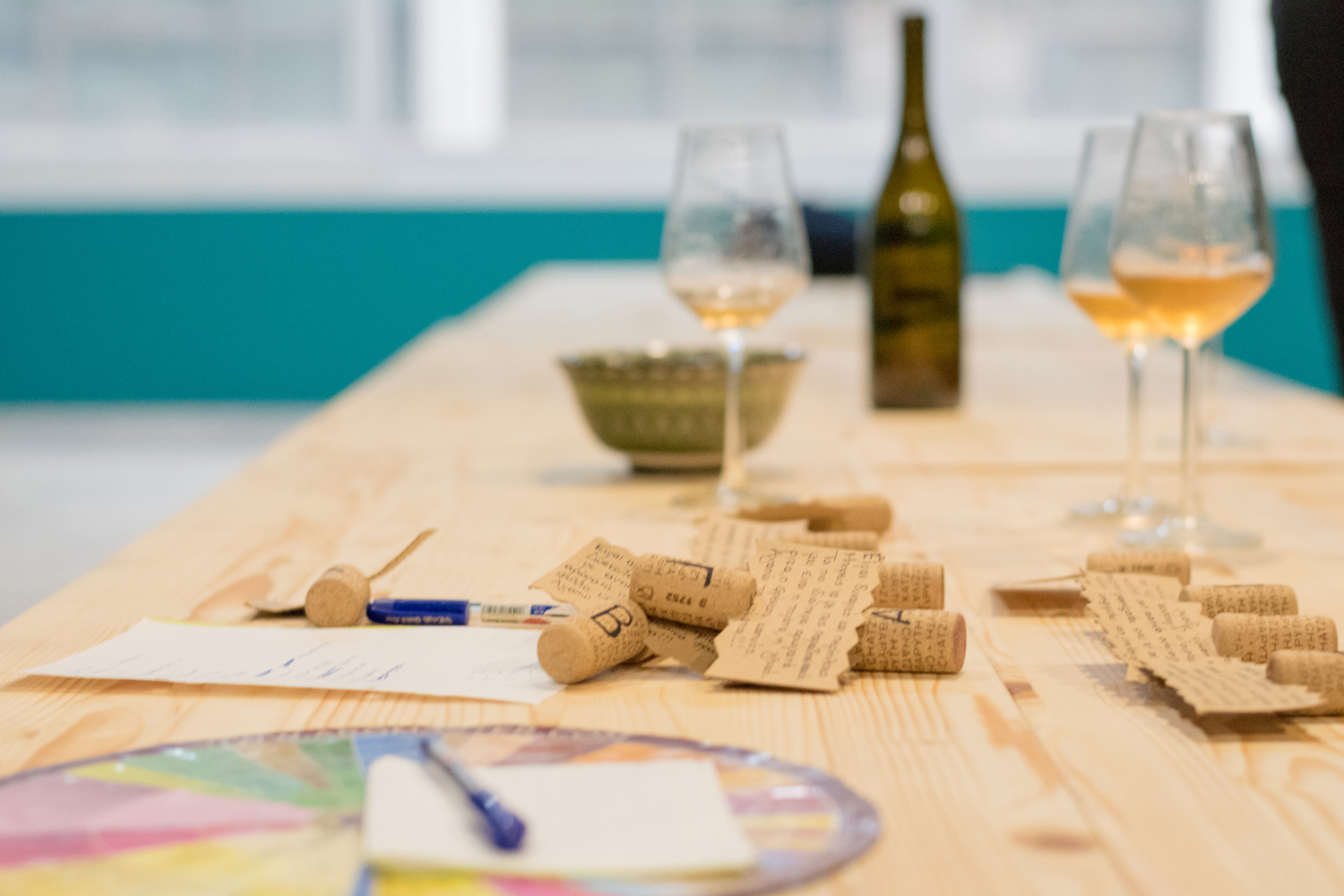 «Fun wine in Ancient Greece
for amateurs and professionals alike!»
The workshop is called "Fun wine". I am going to make a small presentation of the wine tasting procedure and taste one wine as being in a typical wine tasting class. And then, we will forget all about it and try to understand the wine and explore our senses by playing creative wine games. The aim is to understand the aromas and flavors and eventually approach the wine from its pleasant and relaxed side. 
< A one of a kind wine tasting experience with the PDO wine of Chatzivarity Winery of the famous Goumenissa region.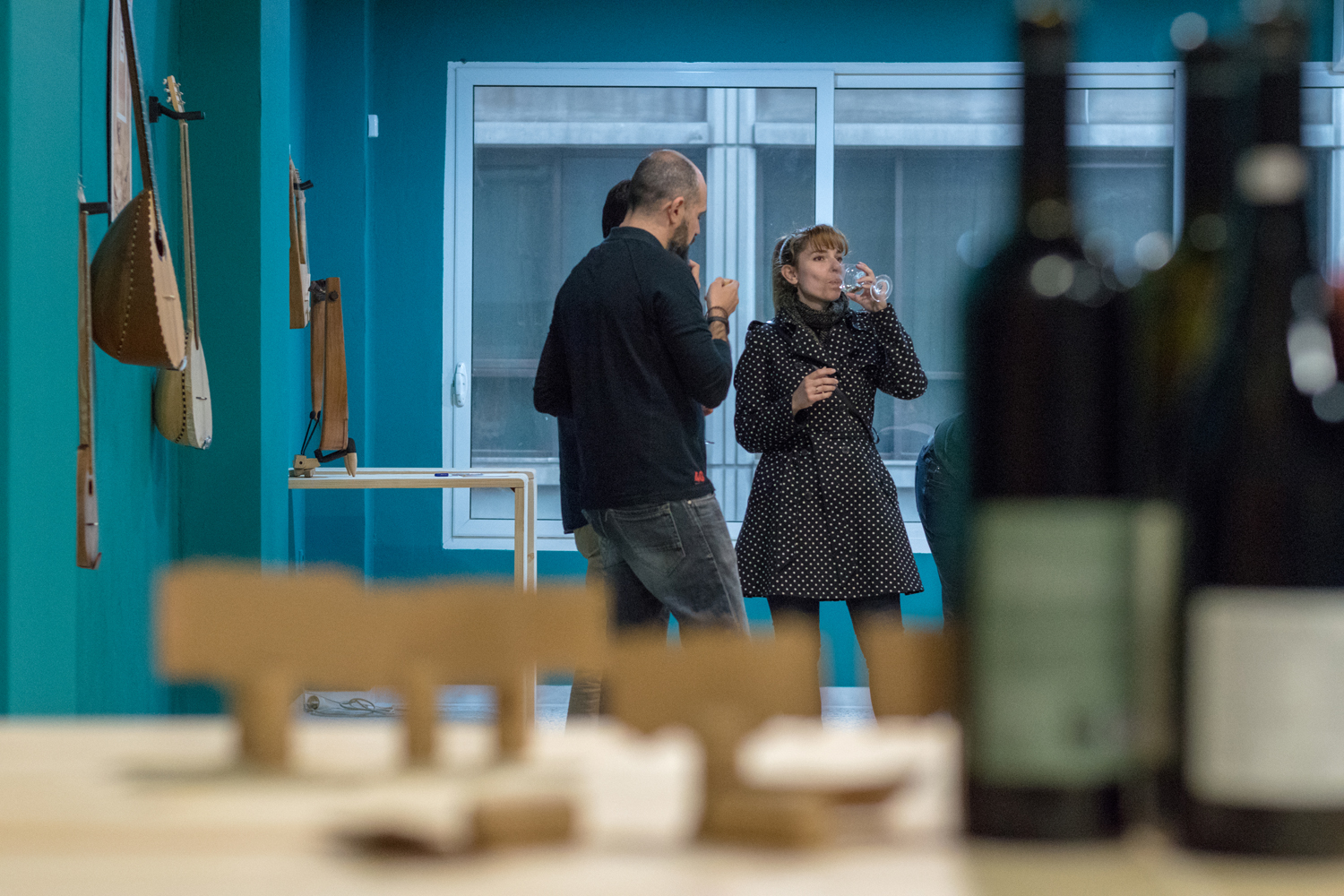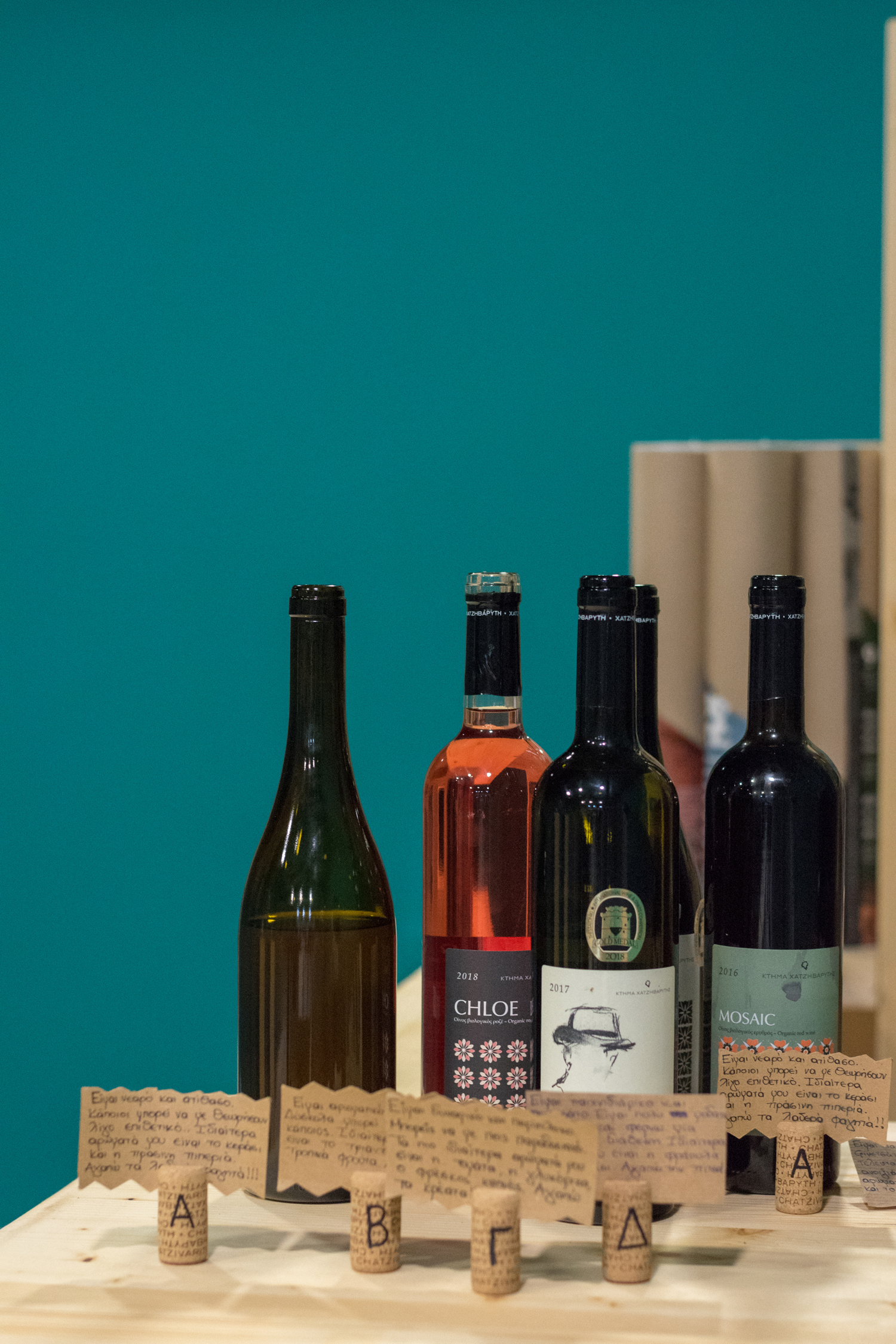 < This workshop is for connoisseurs and non-connoisseurs, wine lovers and simple consumers, but also for anyone who, out of pure curiosity, wants to understand why there is so much "noise" about wine. In case you want something challenging, it can be adjusted to your level of knowledge!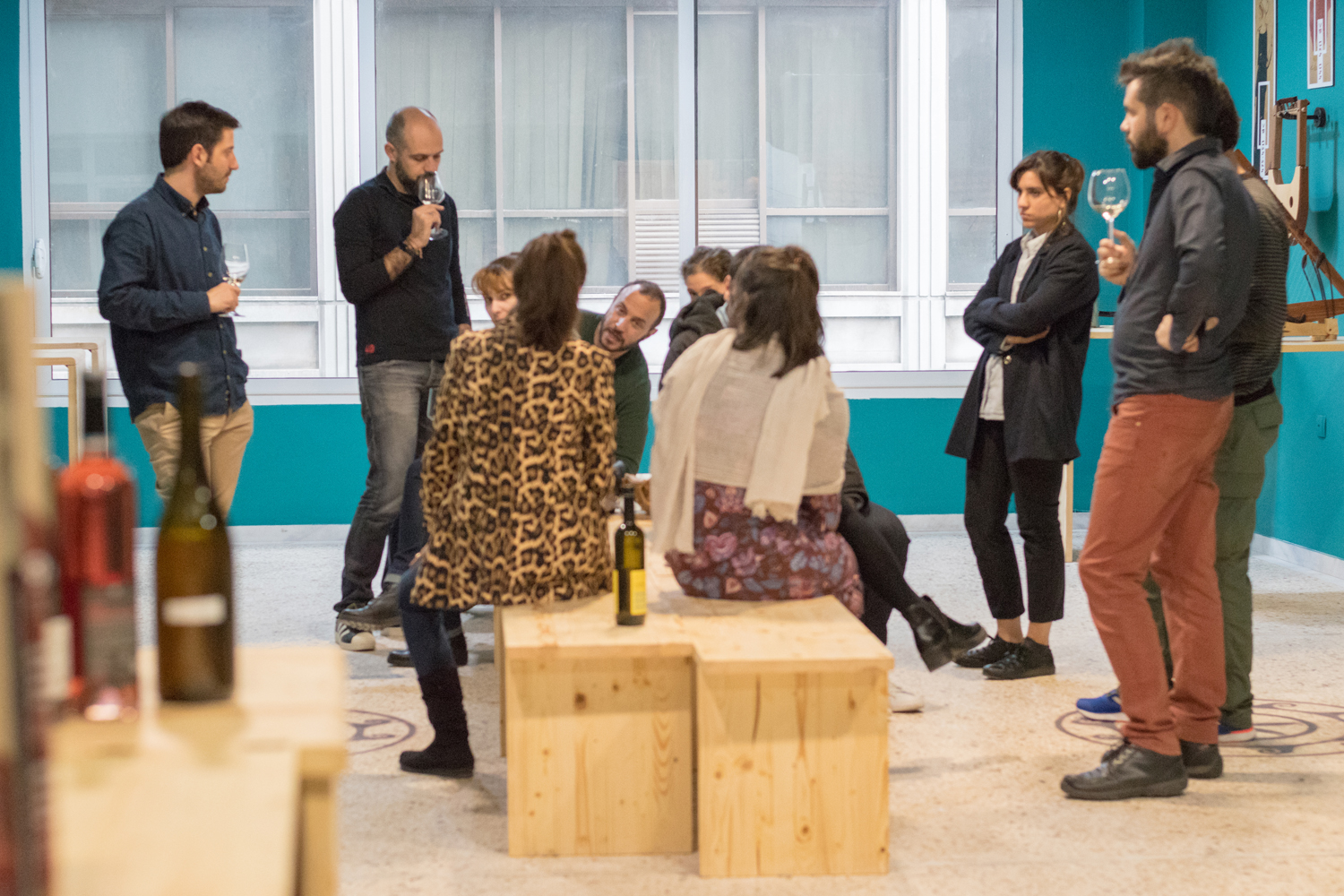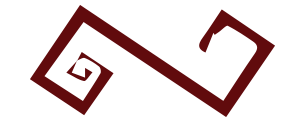 The oenologist
– who could ever describe it better
I am an oenologist, winemaker, wine lover and even wine nerd. I studied in Greece, France and Portugal and afterwards I worked as an oenologist in wineries in France, New Zealand, Argentina and Chile. After having acquired some experience, I decided to come back to Greece and work at my family's winery in the area of Goumenissa, where we produce PDO (Protected Denomination of Origin) and PGI (Protected Geographical Indication) wines. The past 2 years, I have also been producing my own wines. For me wine is art, passion, science and balance. When it comes to wine-tasting, what I like the most is to guide people through the journey of smells and tastes and help them come in contact with their own personal senses.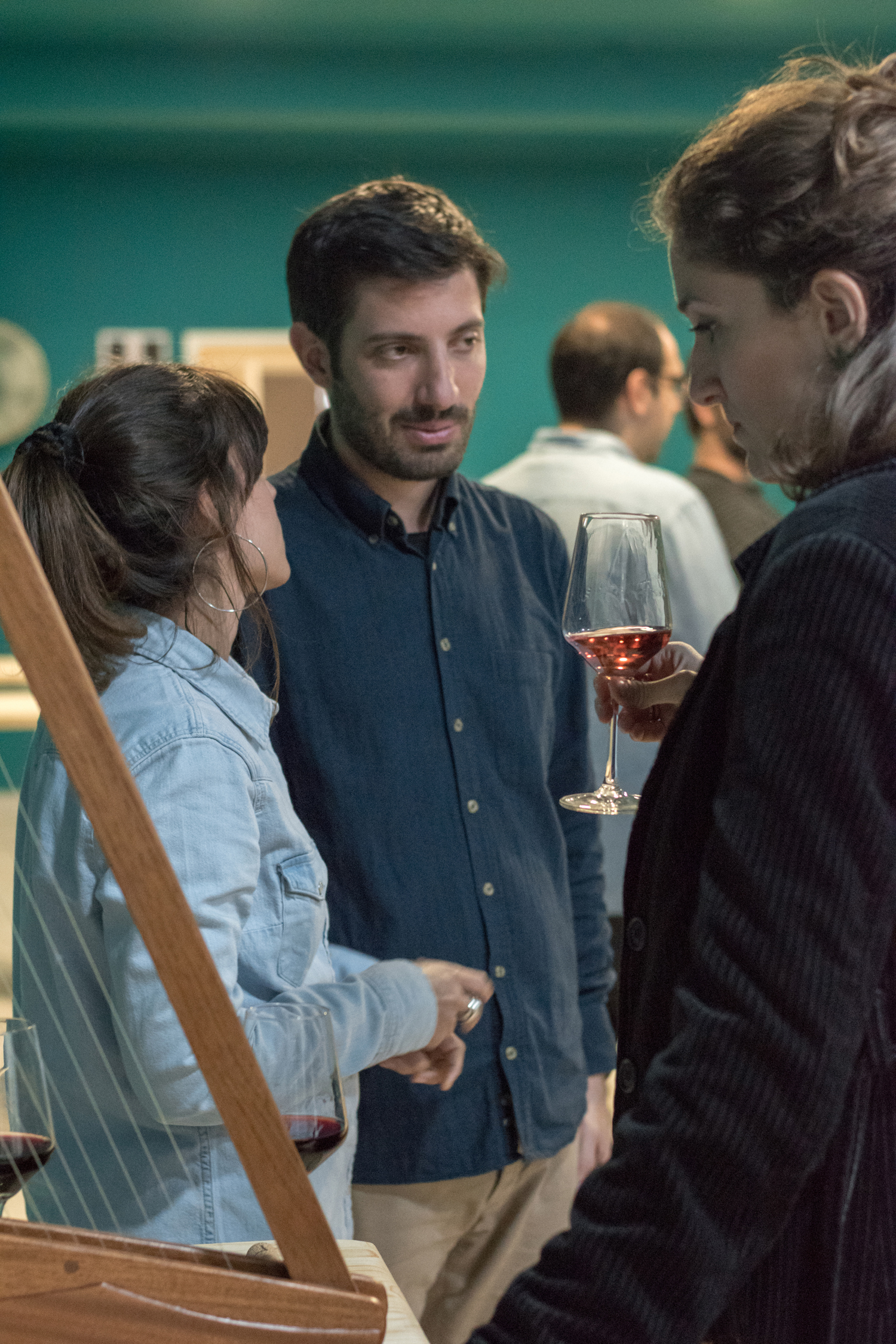 Λ Apart from learning how to focus at each taste we will discuss to each other, have fun and share more about winetasting.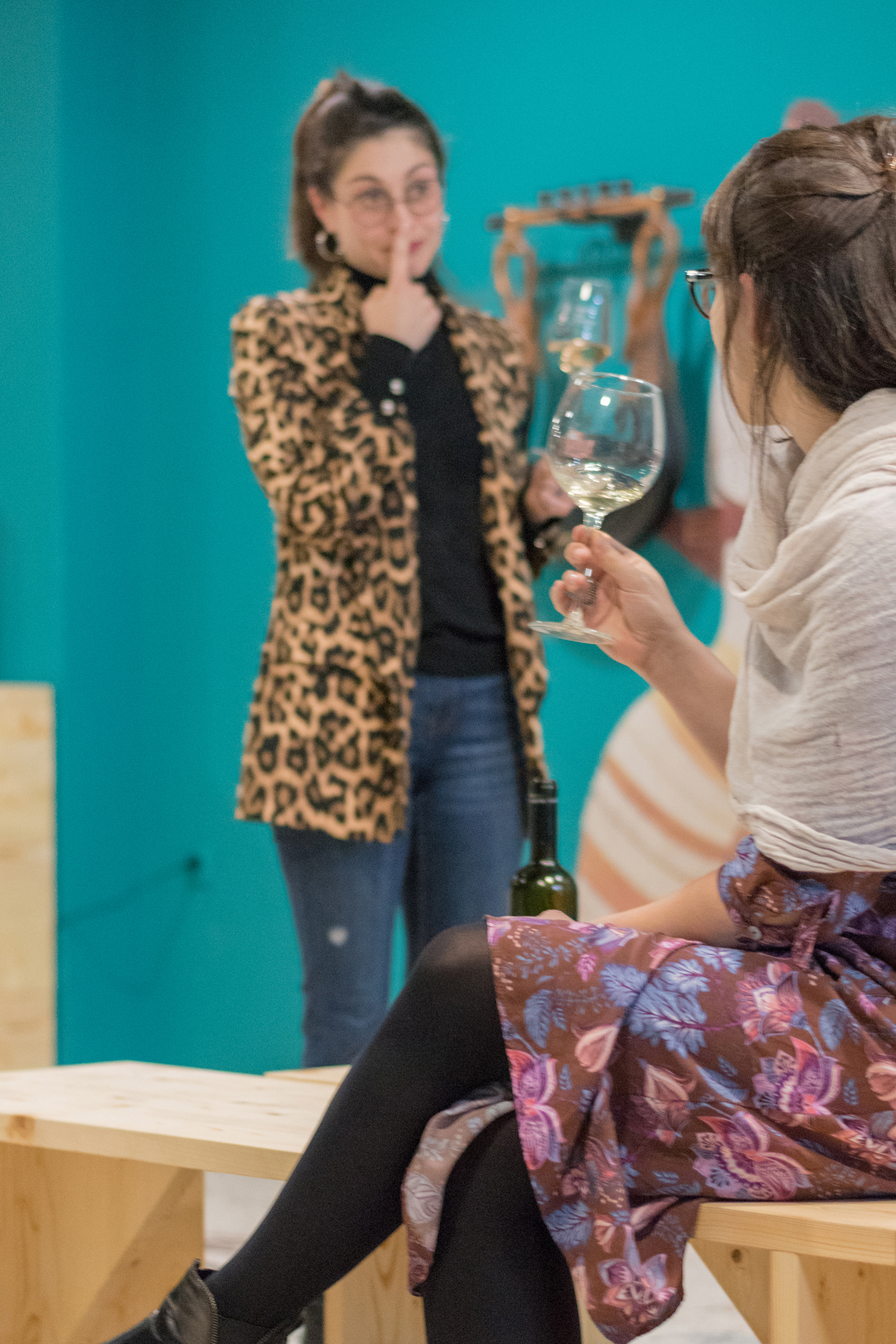 what else shall we know
getting ready
«Music and rhythm find their way into the secret places of soul»
– Plato
The workshop lasts about 2 hours and it can be done in Greek, English and French. The minimum number of people is 5 and the maximum 15. It is a great opportunity to taste Greek wines and learn many things just by playing and having fun!
some thoughts
about fun wine
Amazing place to visit, full of small unique projects about culture & music. Ancient musical instruments and board games are among them. SEIKILO members will guide you through the ancient Greek instrument exhibition, and the world of ancient-inspired Greek product design! 
What makes Seikilo unique is not only the variety of musical instruments that can be found there but also the people who are always willing to reveal to you the secrets of ancient greek lyres. Whether you are a traveller or a local you should definitely pay a visit to Seikilo and it is very likely that you will return…
We visited the exhibition space during a short trip to Thessaloniki. Thodoris gave us a very detailed tour, taking time to answer and discuss our questions. The handmade instruments are truly impressive, even for those without a background in music. We bought the game "Petteia", which by the way makes for great home deco as well.
Rare exceptional string instruments that hold their roots in the ancient times of Greece, and the era of Rembetiko, exhibited in a very natural and friendly environment and accompanied by a well-educated and creative person. In Seikilo you are given the opportunity not only to know elements of Ancient Greece but also be part of it by learning to play the Lyre or by performing board games that Greek philosophers used to play.
Excellent craftsmanship on all products.
so what are you waiting for?
book now a visit to Seikilo
Do you want to meet us? 
Find us at Vasileos Irakleiou 4 at first floor, next to Ladadika region, 7 minutes walk from Aristotelous square.
t.(0030) 2316 019 635 | e. info@seikilo.com | f. Seikilo | trip advisor. Seikilo