learn about ancient Greek
music | instruments | culture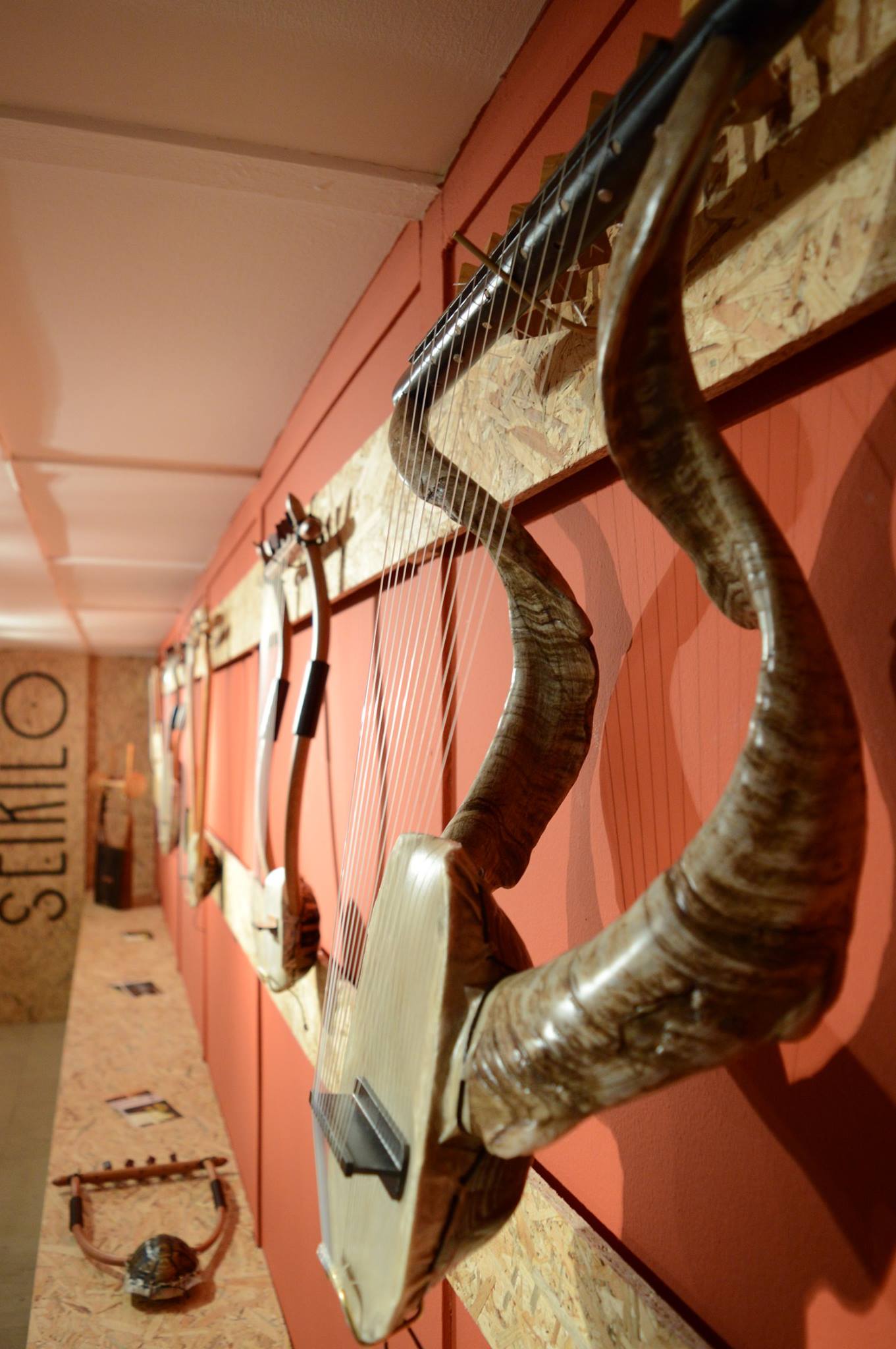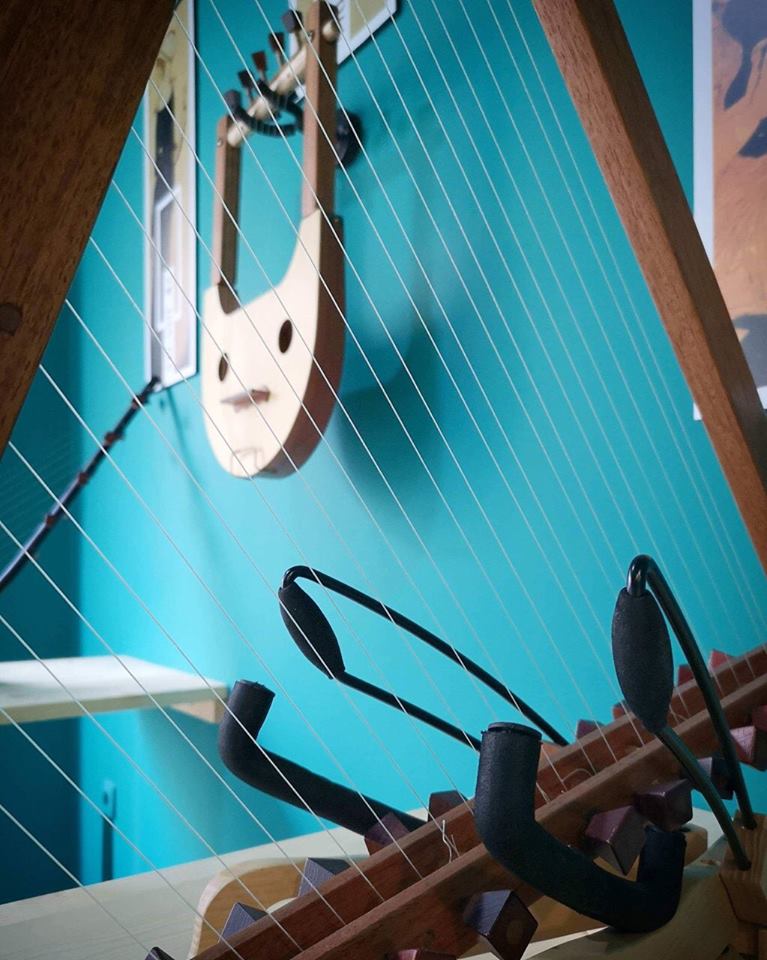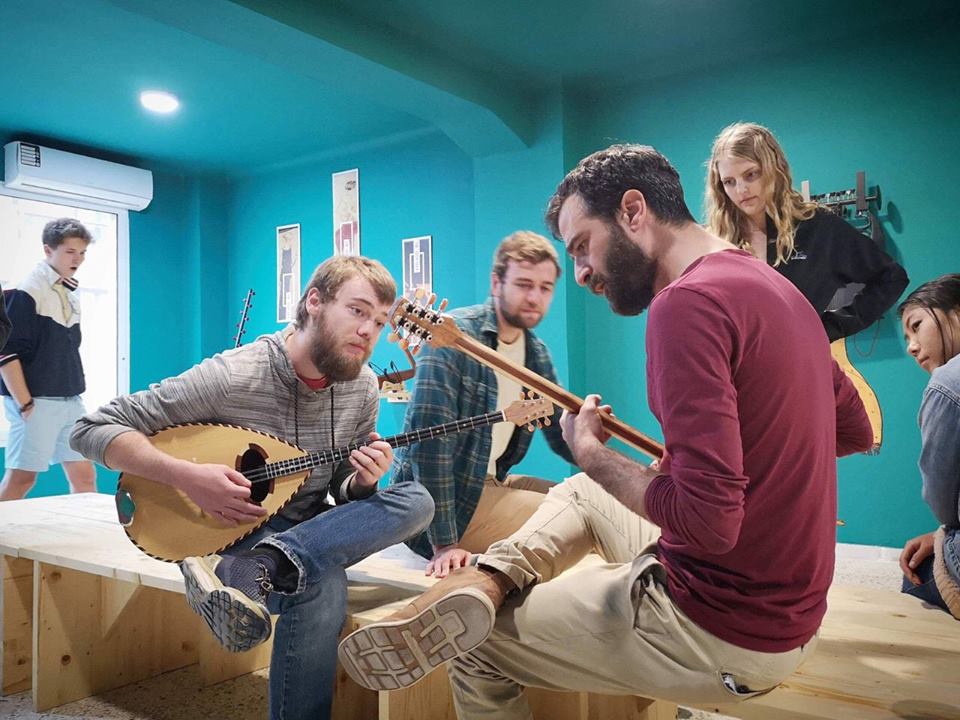 «Music Instruments Showroom
for amateurs and professionals alike!»
Learn about ancient Greek mythology, Apollo and Hermes, about the different types of ancient Greek lyres (Chelys, Barbiton, Sambuca, Phorminx etc) and the enhanced vibrato mechanism of the Kithara of the Golden Age! Traditional modern instruments such as the Bouzouki, Baglama and Bendir are also available. Whats more, you'll be able to play any of them here!
< The Chelys lyre (with a soundbox to look alike a turtle) was made, according to Ancient Greek mythology by Hermes himself.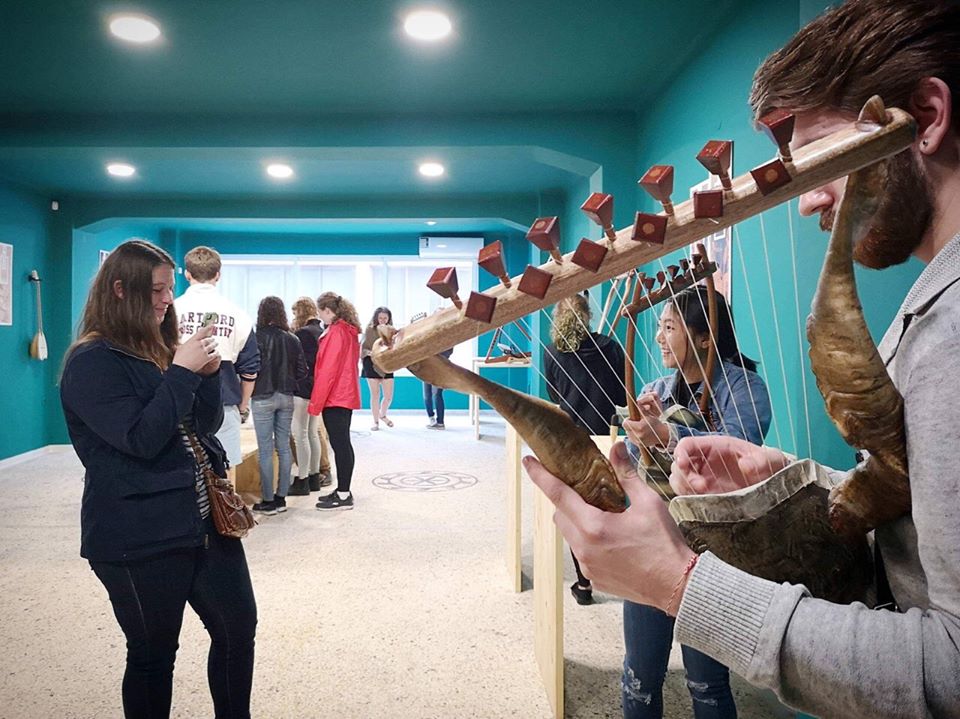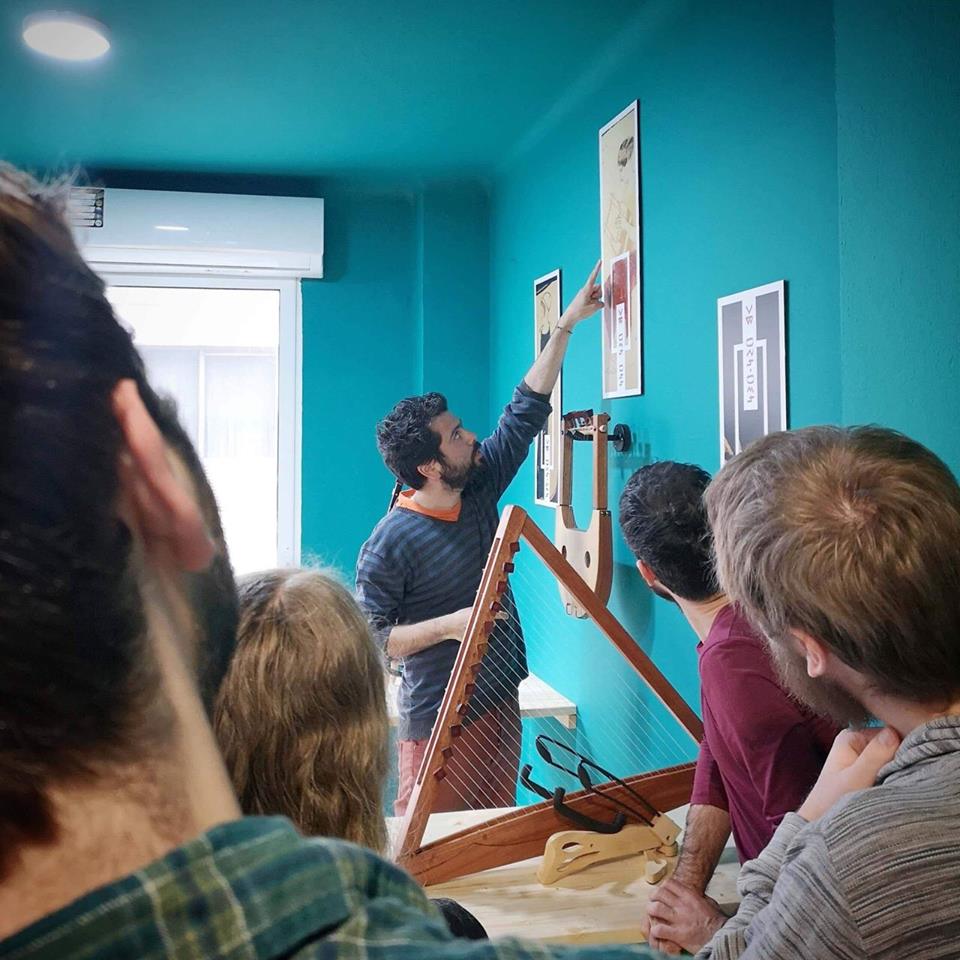 < The Phorminx lyre of Homer behind the Epigonion harp. All visitors are invited to listen to each type of instrument presented but also (upon request) play them!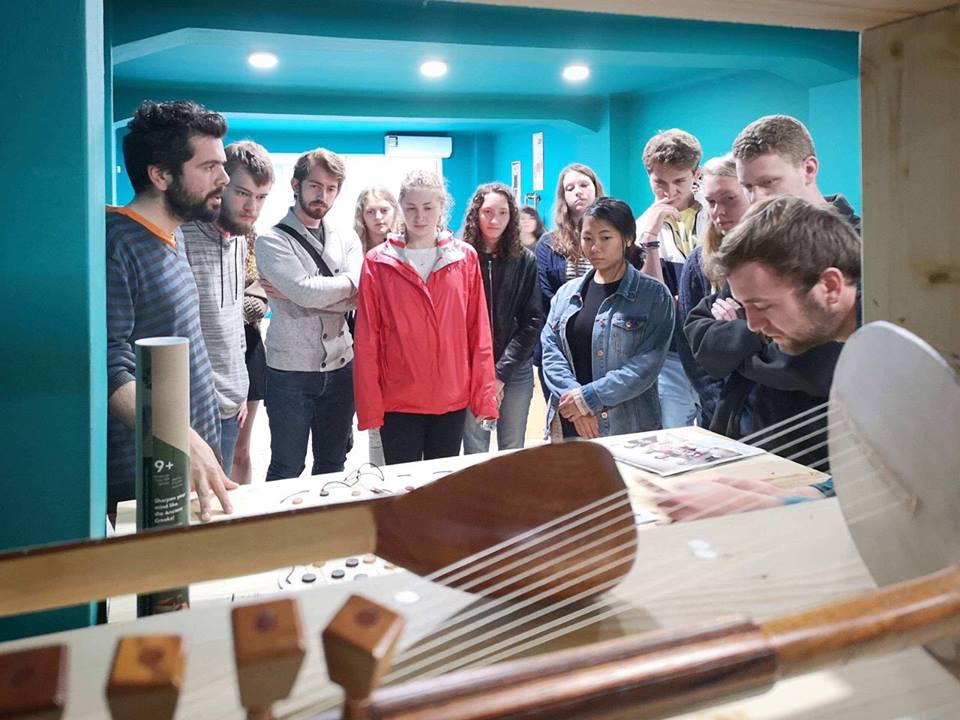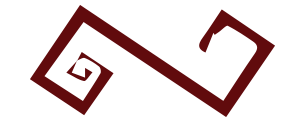 «Ancient Greek board games»
– beautifully handmade crafts to sharpen your mind – the best gift for our beloved ones!
Combining academic research with love for ancient Greek culture and civilization; From Trias to Enneadai (nine men's morris) to Sphrerical Trias and Petteia (played by Achilles himself to foresee the result of the Trojan war) Seikilo's handmade board games are numbered and available only at Seikilo. Learn how to play them and sharpen your mind like ancient Greeks did!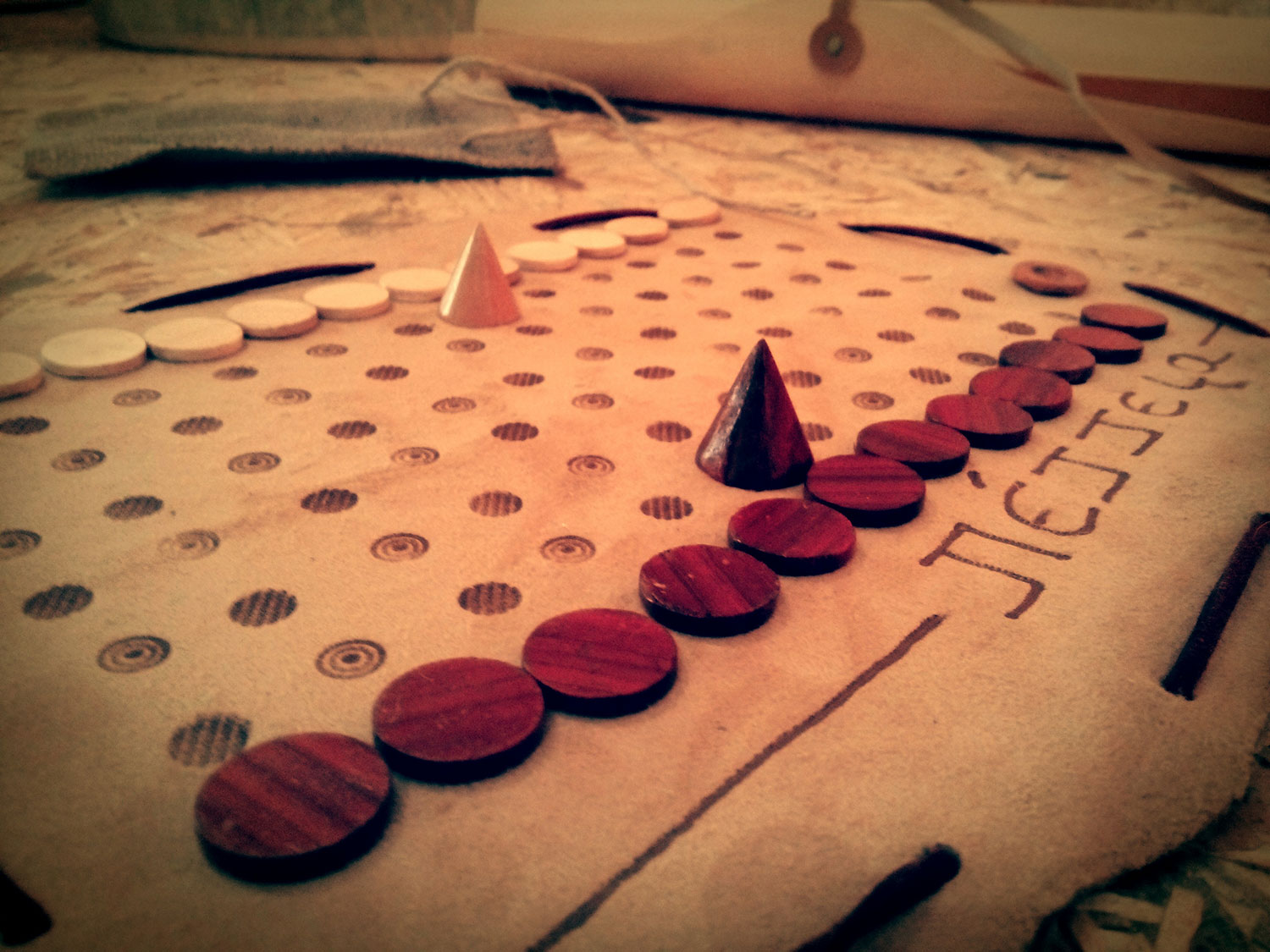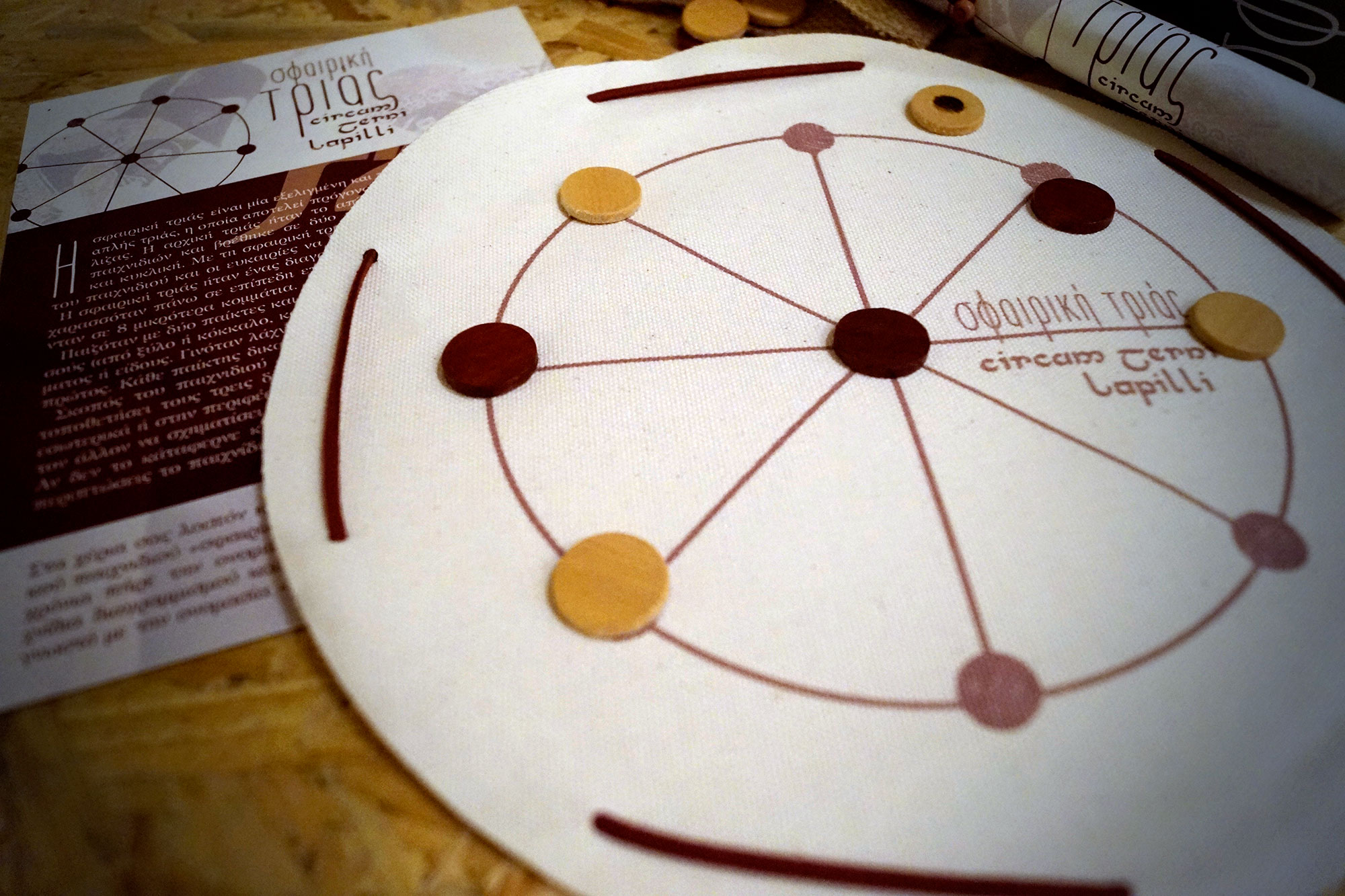 Λ A Beautifully handmade Ancient Greek board games, ancient lyre music albums, contemporary and ancient Greek music instruments are available at Seikilo's giftshop! The ideal opportunity to find something unique for your beloved ones!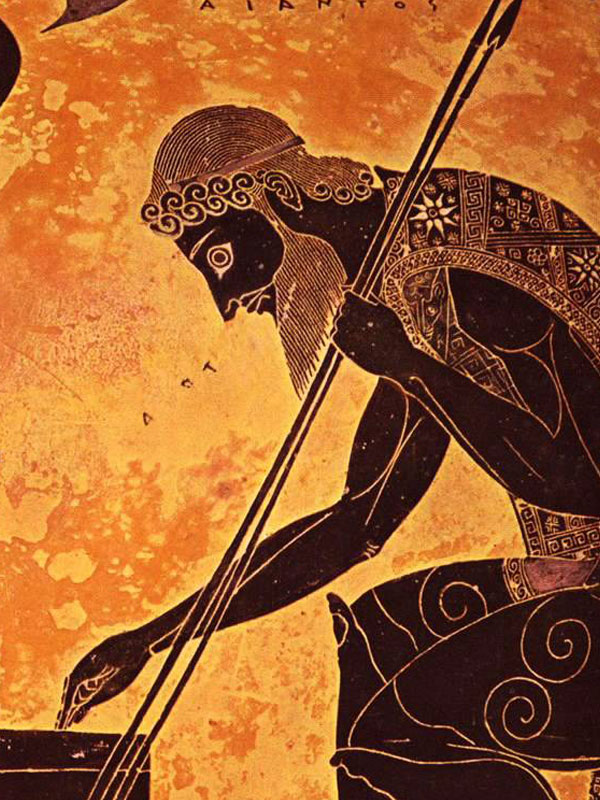 Λ Achilles and Aias practicing «petteia» during the Trojan War (preserved black-figure vase, Berlin State Museum).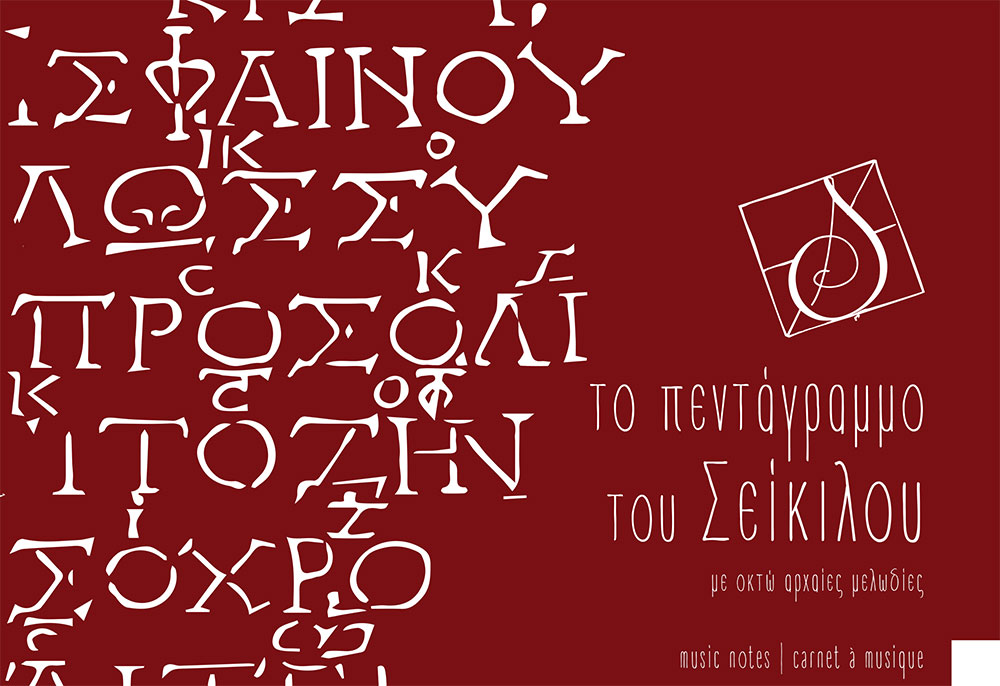 private ancient music concert
a journey from Orpheus to Vagelis
«Music and rhythm find their way into the secret places of soul»
– Plato
Book a private ancient greek lyre concert at the very center of Thessaloniki. Only available upon request and for small groups. Experience being immersed in the magical world of Ancient Greek Music, from Aristoxenos and Aristotle to Ilias Xenakis, when music, architecture and maths were united as one!
some thoughts
about Seikilo
Amazing place to visit, full of small unique projects about culture & music. Ancient musical instruments and board games are among them. SEIKILO members will guide you through the ancient Greek instrument exhibition, and the world of ancient-inspired Greek product design! 
What makes Seikilo unique is not only the variety of musical instruments that can be found there but also the people who are always willing to reveal to you the secrets of ancient greek lyres. Whether you are a traveller or a local you should definitely pay a visit to Seikilo and it is very likely that you will return…
We visited the exhibition space during a short trip to Thessaloniki. Thodoris gave us a very detailed tour, taking time to answer and discuss our questions. The handmade instruments are truly impressive, even for those without a background in music. We bought the game «Petteia», which by the way makes for great home deco as well.
Rare exceptional string instruments that hold their roots in the ancient times of Greece, and the era of Rembetiko, exhibited in a very natural and friendly environment and accompanied by a well-educated and creative person. In Seikilo you are given the opportunity not only to know elements of Ancient Greece but also be part of it by learning to play the Lyre or by performing board games that Greek philosophers used to play.
Excellent craftsmanship on all products.
so what are you waiting for?
book now a visit to Seikilo
Do you want to meet us? 
Find us at Vasileos Irakleiou 4 at first floor, next to Ladadika region, 7 minutes walk from Aristotelous square.
t.(0030) 698 11 75 235 | e. info@seikilo.com | f. Seikilo | trip advisor. Seikilo